We know you want to become more like Jesus and it's downright hard to do alone. Heartstrong is an intentional spiritual journey designed to Biblically train, grow and develop you, through monthly online teachings, workshops and Bible studies with accountability and community. We want to meet you where you are, we will provide the plan but only you can put in the work. Go at your own pace, wherever you find yourself, whether at home, the office, school, walking or driving. We are tired of saying: one day I will grow stronger, one day I will invest in my spiritual life, one day I will take a bold step. Today is that day!

A monthly plan for your spiritual development 
Exclusive resources and content created for your growth
Monthly content from Right Now Media for discipleship 
Weekly Online Bible Study 
Accountability groups for support 
Early registration for Men's/Women's Conference in 2022 
Need more information about heartstrong?
It's normal to have questions: What am I getting myself into? Is Heartstrong for me? What is the commitment? Can I do this?  Send us an email with your questions and our team would be so happy to connect with you. The best part about Heartstrong is that we are in it together. You do not have to work out your faith alone.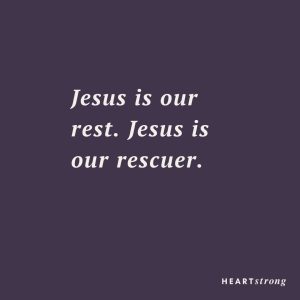 "At that time, Jesus went through the grainfields on the Sabbath. His disciples were hungry, and they began to pluck heads of grain and to
Read More »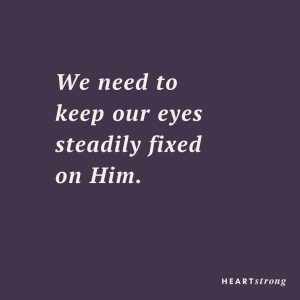 "When troubles of any kind come your way, consider it an opportunity for great joy. For you know that when your faith is tested, your endurance
Read More »
Don't look back, My child. Look forward. Don't look back. I have much for you. But You must move forward with Me. Look neither to
Read More »